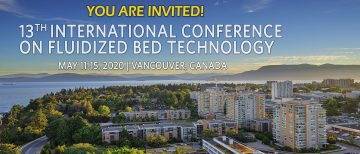 By jiadening on March 29, 2019
13th International Conference on Fluidized Bed Technology (CFB-13) May 11-15, 2020 Fluidization Research Centre Clean Energy Research Centre The University of British Columbia, Vancouver, Canada LEARN MORE AT CFB13.ORG Following the successful CFB-12 Conference in Krakow, Poland, we are pleased to welcome you to the 13th International Conference on Fluidized Bed Technology, CFB-13, to be […]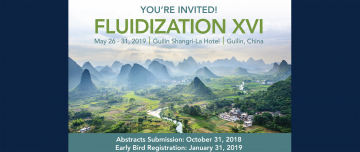 By jiadening on November 21, 2018
May 26-31, 2019 Guilin Shangri-La Hotel, Guilin, China The Fluidization XVI conference aims to bridge fundamental research on fluidization and emerging applications of fluidization and novel fluidization technologies. As the 16th iteration of this conference, it will bring together world renowned experts in the field. Download flyer here: Fluidization is an important field of both fundamental […]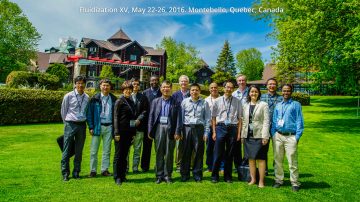 By jiadening on May 31, 2016
Chaired by Drs. Xiaotao Bi, Jamal Chaouki, Franco Berrutihost and Ray Cocco, Fluidization XV conference was held in Montebello, Quebec, Canada during May 22-26, 2016. The conference was dedicated to Maurice A. Bergougnou. More than 200 participants attended the conference. Around 80 papers through the rigorous peer review will be published as a special issue on Powder Technology. The four-day conference consisted of […]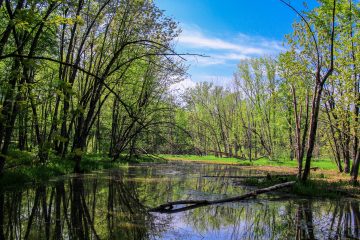 By jiadening on May 25, 2016
For more information please check the following PDF attachment. SI Biomass Feedstocks brochure Deadline is October 1st, 2016 for full paper submission.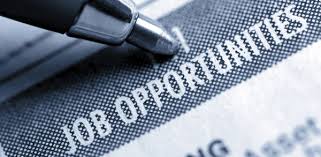 By jiadening on November 26, 2014
A research engineer with a masters or PhD in chemical engineering is sought for an industry-sponsored experimental study on biomass pyrolysis.  The appointment is of limited term (3-6 months), but could lead to a permanent position. The work will involve about 1- month of equipment preparation and testing at UBC, and then move to an […]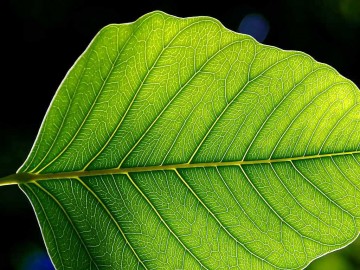 By jiadening on November 21, 2014
In Sept 2014, Dr. Naoko Ellis received a Pathway Seed Grant for the Faculty of Applied Science (APSC), UBC (Point Grey) from the University Sustainability Initiative (USI) to examine the possibility of developing a sustainability pathway in APSC. The Faculty consists of Architecture and Landscape Architecture (SALA), Community and Regional Planning (SCARP), Engineering and Nursing. […]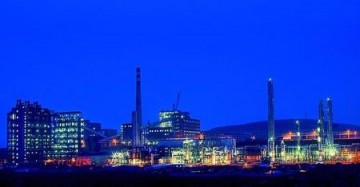 By jiadening on November 13, 2014
Published on October 28, 2014 at 8:01 AM, Source: http://www.synthesisenergy.com/ Synthesis Energy Systems, Inc. (SES), a global energy and gasification technology company enabling clean, high-value energy and chemical products from multiple feedstocks, today will introduce its latest state-of-the-art SES' XL3000 advanced fluidized bed gasification system at the 2014 Gasification Technologies Conference in Washington, D.C. SES' XL3000 product […]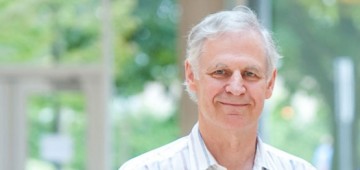 By jiadening on June 20, 2014
Congratulations to Dr. Grace for his appointment as the Officer of the Order of Canada! The Order of Canada, is one of Canada's highest civilian honours and recognizes a lifetime of outstanding achievement, dedication to community and service to Canada. Dr. Grace has a tier I Canada Research Chair in Clean Energy at UBC. He is an outstanding Canadian figure in […]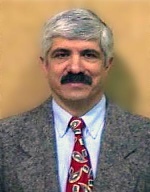 By jiadening on May 20, 2014
Dr. Shahab Sokhansanj was elected to the Fellowship of Engineers of Canada at a ceremony on March 7th in honor of exceptional contribution to the engineering profession in Canada. On behalf of the department and University, we congratulate our Adjunct Professor on this great honor and accomplishment. For more information on the award, please refer […]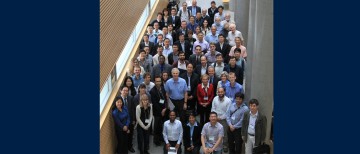 By jiadening on August 20, 2013
The 2014 Fluid Particle Workshop Organized by the FRC has successfully concluded. Click here to check out the photo album here!